<<< DIY Campervan Mini Projects
---
Not so much a 'mini-project', but rather a really useful, easily-fitted accessory…..
These window vents, fitted to the front cabin windows (when vehicle is parked) are essential if you have to close all the windows and roof vents in rainy weather. Air is still able to circulate, and the louvre-style vents are protected from the entry of rain and insects.
The vent panels are held in place by winding up the window (manual or electric) and locking the vent into the surrounding guides – watch the installation video. The vents are made to suit individual van models – mostly European vans: Mercedes, Fiat, VW, Iveco, Renault, etc.
We have labelled each panel (driver / passenger) for easy identification when fitting. They do look a bit the same, and the labelling avoids too much head scratching when fitting, especially at night. We also made a zipped sleeve in which to store the vents while travelling. The sleeve includes an internal divider so that the vents do not rattle against each other.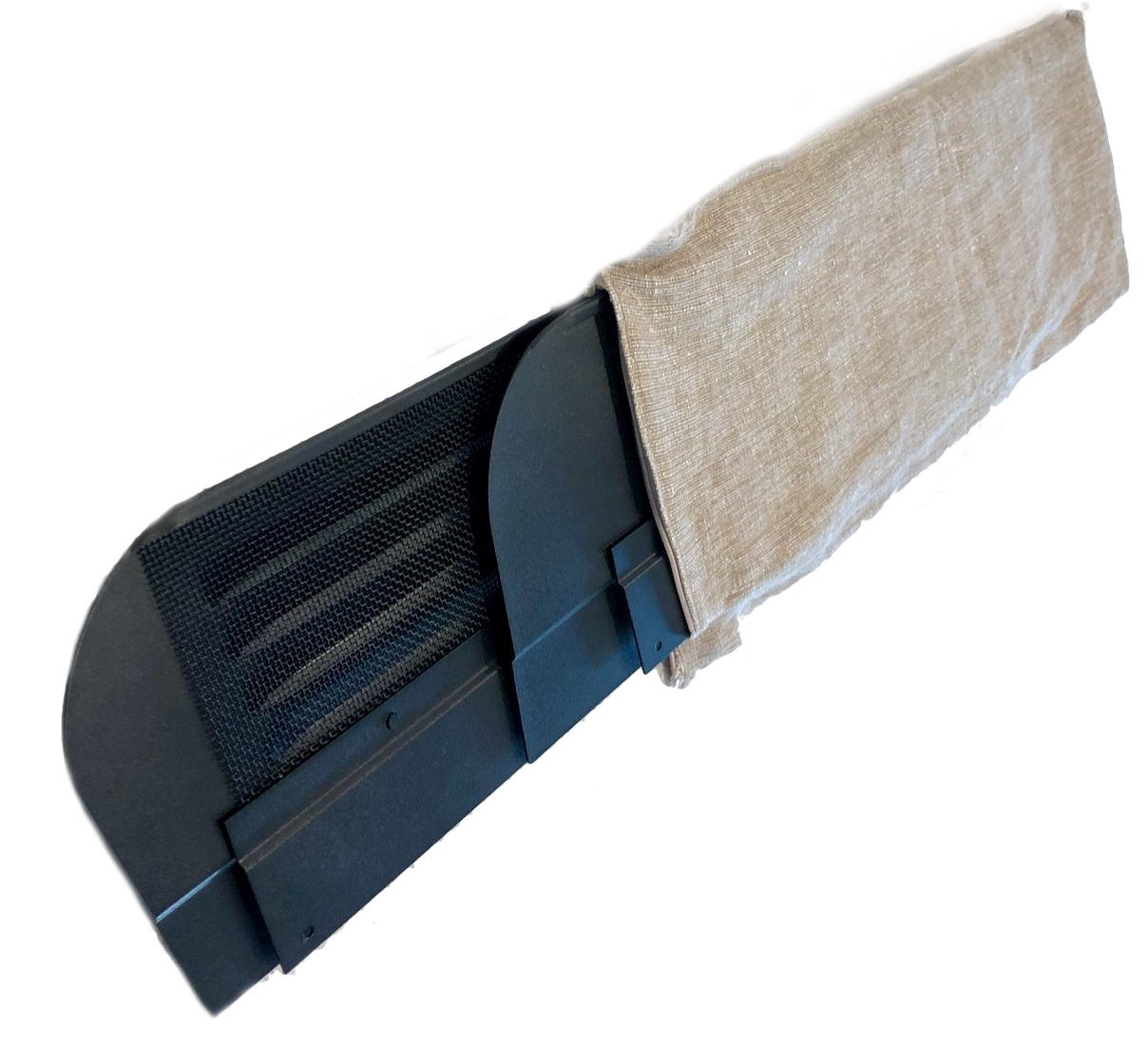 Highly recommended – another of those 'must-have' accessories.
We purchased our vents from VANtastic accessories (Southern Spirit Campervans). Approx AUD $180.
---