Sustainability: Batteries & Solar | Water | Heating
---
Heating: Air Heating | Diesel or LPG Air Heating? | Hot Water & Cooking
---
Air Heating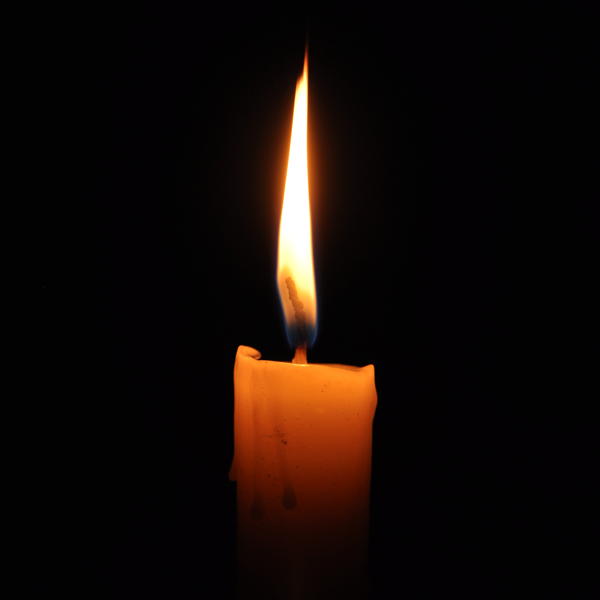 The majority of our travels are up and down the east coast of Australia, where temperatures are relatively mild.
However, when we do venture inland or to the southern alpine areas in Winter, reliable heating is essential.
Three heating options are available in our van –
a roof-mounted air conditioner (230V);
a portable ceramic fan heater (230V);
a ducted diesel-fuelled heater.
The roof-mounted air conditioner and the ceramic fan heater both require 230V to operate, so are only suitable for use when staying in caravan parks or campgrounds with access to a mains power supply.
The diesel heater draws fuel from our van's main fuel tank, and can be used anywhere.
A fourth component is also critical to cold weather comfort – a quality doona, blankets, and warm clothes!
---
Roof-mounted Air Conditioner
A heating function is built into our Dometic roof-mounted air conditioner. The unit requires 230V to operate.
This is not a 'reverse-cycle' air conditioning unit. The heating facility is similar to a regular fan heater – a metal coil element with air blowing over it. (This is actually a better heating option than a reverse-cycle heat exchange, which doesn't function well at very low outside temperatures – which is when you are likely to be using the heater!) 
I would rate this heater as our least efficient option. Although silent outside, the fan is loud inside, the thermostat on the fan is either fully on or off (not tapered), and it draws air from the ceiling, which is where the warm air already resides.
---
Portable Ceramic Fan Heater
When 230V mains power is available this is our preferred option.
The ceramic fan heater is small, sits on the floor at the front of the van (drawing in cooler air from the floor), and is very quiet.
These heaters are also relatively inexpensive – around $20 – $50. We prefer the ceramic variety over regular fan heaters with a heated wire element, from both a safety perspective and for overall efficiency.
While most heaters in this category have similar heating specifications, physical dimensions do vary considerably, A portable fan heater is something that will most likely be stored more often than it is used. Choose a heater that fits your shelving capacity or storage space – which usually means purchasing the smallest size available. (Our heater is 200mm H x 150mm W x 100mm D).
Our heater includes an adjustable thermostat control (which I am yet to see actually function) with overheat protection and a tip-over shut-off switch (which works just fine).
These heaters are readily available at Bunnings and most department stores.
---
Ducted Diesel Heater
We have a Dometic Eberspacher diesel-fuelled ducted air heater installed in our van.
The heating unit draws fuel from our main diesel fuel tank, theoretically using up to 1.5 Litres of fuel if left running overnight – though we have never needed to keep it running all night. The diesel heater also uses a couple of amps of battery power to start the heater up, and to keep the fan running.
The diesel heater is quiet inside the van, but can be heard outside, especially when it is starting up. Once the air in the van is up to temperature and the thermostat kicks in, the heater tapers off and the sound output is negligible.
If your van is not diesel fuelled, or you have a slide-on camper or a caravan without easy access to the vehicle's diesel tank, and you already have LPG installed, then an equivalent LPG-fuelled heater serves a similar purpose.
See also:
---
Warm bedding and clothes
Once the van is warm, good quality bedding covers keep us warm for the night. We turn the heater off when we go to bed. Our experience has been that during cold winter nights the internal van environment stays about 5° to 10°C warmer than the outside temperature – though we haven't experienced any really bitterly cold 'blizzard' type conditions on our trips away.
On our most recent inland journey, the outside temperature was below 0°C overnight. We ran the diesel heater for an hour or so before bedding down for the night, then turned the heater off. First thing in the morning the outside temperature was -2ºC, while the inside air temperature was +8°C – but we were cozy and warm under the covers.
Running the heater for 15 mins in the morning brought the inside air temperature up to a more respectable +17°C.
---
The Bottom Line
When camped without mains power, the diesel heater is our go-to option. Once up and running it warms the van within a few minutes, and is very economical.
In campgrounds with mains power available the portable ceramic fan heater warms the van very quickly and is quieter (outside) than the diesel heater. Though to be honest, we often find ourselves using the diesel heater when on powered sites too, as it is a simple 'touch-one-button' process to start it up, not requiring the connection of a power cord, etc. And it is almost completely silent both inside and outside once it is up to temperature.
With these two heating options available we have no need to use the heating function of our roof-mounted air-conditioner – but I am sure the air-conditioner's cooling facility will come into its own in summer!
---
 

Too many options!

We have an LPG / 230V water heater (Truma UltraRapid) and an independent diesel air heater (Eberspacher Airtronic). Both units have functioned flawlessly.

If we didn't have a diesel vehicle then we could have installed an LPG air heater.

If we preferred to be LPG-free, we could have installed a diesel water heater and a diesel air heater, but the diesel water heaters don't have a 230V heating element.

Some manufacturers also offer 'instant' hot water heaters, though these tend to have a smaller capacity, and a pre-set temperature.

If we had a small van, and wanted to rationalise all of the above, a combo air / water heater is another option, using either LPG or diesel. These units generally have a smaller water tank capacity than dedicated water heating units.

Yet another option for smaller vans, or more casual use, is a 12V water heater. 

Manufacturer info below….

Water-only heaters…

 
---
Heating: Air Heating | Diesel or LPG Air Heating? | Hot Water & Cooking
---