<<< DIY Campervan Mini Projects
---
If ever there was a no-brainer accessory that must be fitted to a new Campervan or Motorhome, towel rails is it.
Whether it is a spot to dry towels while travelling after a morning shower, or somewhere to hang the damp beach towel after a lunchtime dip, before getting back on the road, a towel hanging space is a must.
We fitted two 600mm rails under the cupboards on the driver's side of the van. This area is completely out of sight for the driver, thus posing no obstruction to vision. The rails are close to the windows – towels can hang there overnight if required, not interfering with sleeping or TV viewing.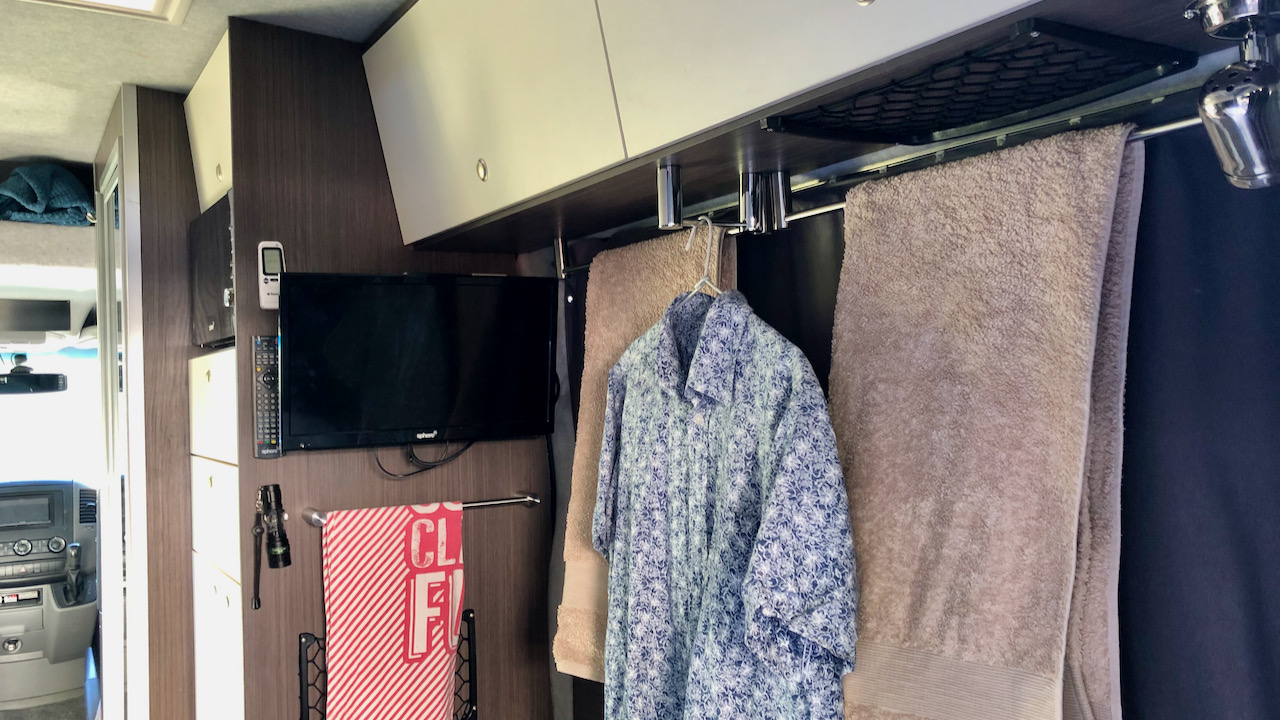 The rails are standard stainless steel affairs with a brushed satin finish, available from the local hardware store. We use these rails for our bath towels. A similar installation on the passenger side of the van is used when required for beach towels, while another rail below the TV is available for hanging damp Tea Towels.
We also added a small rail (cut down from a 600 mm rail) midway and perpendicular to the towel rails on which to temporarily hang clothes. Some time ago we converted our small built-in wardrobe to shelving space, accepting that we don't really need to hang T shirts and board shorts when holidaying! Though every now and then a more 'formal' evening out does require some reasonably non-creased attire.
---